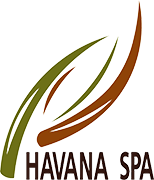 Guinot Treatment
Hydradermie
About Hydradermie
Hydradermie is an amazing treatment with an international reputation for providing visible and lasting results.
The Benefits
Deep cleansing
Deep hydration
Brightening
Controls oil secretion and break outs
Calms sensitive skin
Oxygenates and increases radiance
The Secrets behind the Treatment
Ionization to maximize active ingredients
The light galvanic current allows active ingredients to penetrate deep into the skin for visible and lasting results.

Oxygen charge to boost the cells
Micro-circulation is stimulated and oxygenation of the cells is improved, providing an antibacterial and antiseptic effect to heal the skin.

Lifting massage to enhance the complexion
A light pressure massage with smoothing movements helps to relax the face and promote a radiant glow.
Hydradermie Lift Treatment
A mild muscle-stimulating treatment firms and lifts the skin for a younger, more toned look while promoting oxygenation for a firmer, radiant appearance.
Hydradermie Lift Eye Treatment
Eliminates puffiness, dark circles, fine lines, shadows and bags.

Hydradermie Lift Eye uses a mild muscle stimulation current and specific eye products for immediate improvement and long-lasting results. The eye area will appear significantly younger and smoother after a series of just three treatments.
Beaute Neuve
About Beaute Neuve double peeling
The Beaute Neuve treatment utilizes fruit acid and vitamin C to eliminate dead cells and brighten the skin.
The Benefits
Reduces pigmentation
Deeply exfoliates to remove dead skin cells
Reduces wrinkles and fine lines
HydratesFirms and brightens the skin
The Secrets behind the Treatment
Exfoliate to generate new skin
An exfoliating gel helps unclog pores, soften lines and fade brown spots, promoting a softer, clearer complexion.

Diffuse ingredients deep within the body of the cells
Ingredients in the rich serum deeply nourish the skin.

Reveal a new complexion
A pure vitamin C mask ends the treatment, revealing a more even complexion.
Liftosome
About Liftosome
Designed as more than a mere "lifting" treatment, the Liftosome Facial acts to redefine facial features. Liftosome's double action smoothes and plumps the skin.
The Benefits
Helps tighten the skin
Tones and improves the skin's texture
Improves the appearance of dull, tired skin
HydratesFirms and brightens the skin
The Secrets behind the Treatment
Pro-Collagen
Pro-collagen concentrate is applied with light effleurage movement to the face covered with gauze. This marine-derived collagen firms the skin while Alaria Esculanta and stabilized vitamin C stimulate collagen synthesis.

Thermolift mask
The mask has been reformulated for a lighter, more luxurious feel. The special heating action of the Thermolift Face mask encourages the penetration of the Pro-Collagen Face Concentrate to firm and tone the skin.

Serum Anti-Age
Serum Anti-Age is massaged into the face, neck, and décolleté in light strokes. The serum contains Biopeptides EL and CL and vitamin A to help restore surface elasticity and minimizes fine lines and wrinkles, smoothing the skin and rejuvenating cells.
Back